Our first location in Indio, CA has opened since 2014. We specialized in Natural Nails care, featuring Nuskin USA products in our Spa Pedicure Services. Besides natural nails care, we also good at Acrylics Nails, SNS, Dipping Powder. Our Gel collection contains about 1000 colors with matching regular polish for your convenience.
Services provided at this location:
Natural nails care, pedicure, manicure
Artificial nails, Acrylics, Dipping Powder, SNS, Gel Builder
Eyebrows, Lip, Facial & Body Waxing
Eyelash Extensions with all Trish's Lashes style collection
Mink Lash Extensions & Customized Mink Lash Extensions
Microblading & Permanent Makeup (only at La Quinta branch, please call for more information)
Brows, Lips, Eyeliner tattoo
Anti-aging facial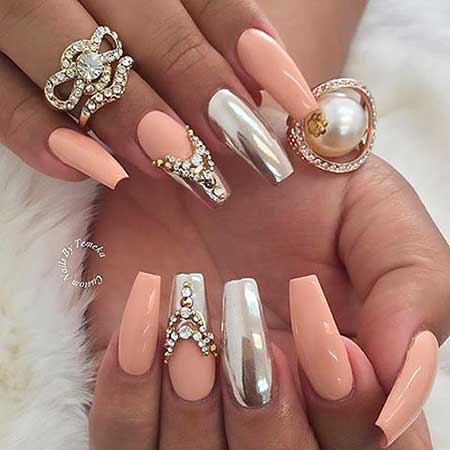 We offer most of trending designs and jewelries, chrome mirror pigment, halo pigment, on different shapes and length such as Coffin or Ballerina, Stiletto.
Decided to try it out. Only went to get my eyebrows done and I believe it was Melissa.. she's very friendly and my first time experience was awesome. You can tell she loves what she does. Will be coming back!

— said Araceli M. – Coachella, CA
Nowadays, Lash extensions is an art form, in which each individual lash is lengthened with precision to accomplish a customized look. At Trish's Lashes, we tailor fit your extensions to compliment the shape and beauty of your eyes. You can have lashes for any occassions or for all occassions. Trish's Lashes will give you longer, thicker, natural looking lashes and is oil- and water-proof that will last the entire life of your natural lashes.
We know your beauty and we learn from our real experience. We want Eyelash Extensions to be more affordable to working class. Try our Customized Eyelash Extensions, they are nice, bold, beautiful, and very affordable. And of course, they last, just like a Classic Extensions, for a fraction of investment.
we offer a wide range of nails & skin care services.
*prices are subject to change depends of certain type of services and addons. Please confirm with your stylist or technicians.
Basic Natural Pedicure 30 reg. polish / 40 with gel

Soak your feet in Herbal Mineral Bath*, cuticle trimming & grooming, nails cut & shaping, heal & feet scrub with Liquid Body Lufra*, deep tissue feet & leg massage with Codi Greentea Lotion, and polish of your choice.

Regular Pedicure 25 reg. polish / 40 with gel

Soak your feet in Sea Salk Soak*, cuticle trimming & grooming, nails cut & shaping, heal & feet scrub, deep tissue feet & leg massage with Codi Greentea Lotion, and polish of your choice.

Basic Manicure 18 reg. polish / 33 with gel

includes Nails trimming & shaping, cuticle clean & grooming, neck, arms & hand massage with Codi Greentea Lotion. Finished with polish of your choice.
That's not all we offer. Please refer to our in-store menu to see different services and treatments we have to offer for your need.
acrylics, dipping powder & gel nails
Acrylics Nails Refill 25 regular / 30 with gel
Acrylics Nails Fullset 30 regular / 35 with gel
Dipping Powder Redo 45
Dipping Powder Manicure 50
Gel Builder with Gel Polish 35 refill / 45 fullset
Pink & White Acrylics 35 refill / 50 fullset
We offer different shapes of nails, additional charge may applies to different shapes, nails designs, and length. Please confirm with your technician.
We want to bring you the best services, therefore, we carry the best product on the market. Some of our spa products are consumer grade, which is design for personal use, they do not come in bulk package, but instead come in individual package for quality and cleanliness.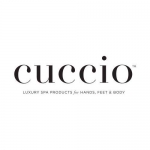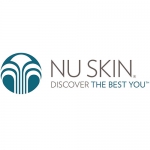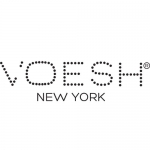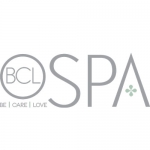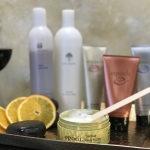 icedancer pedicure
Best service of the year, 2018
With a touch of menthol and hot stone, our IceDancer pedicure becomes the best product of the year that's being sold from 2018. With only $40, you will get the whole Natural Pedicure plus 5 minutes of soothing massage with IceDancer, and another 10 minutes of Deep Tissue massage with Cucumber Heel Therapy.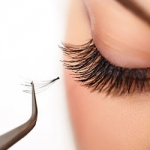 new products
mink that comes clustered
Get the look of Classic Mink Extensions for only a fraction of cost. Our custom tailored Mink Cluster is unique, exclusive, and beautiful only at Trish's Lashes.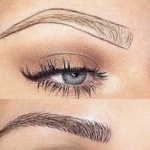 now trending
— microblading —
Microblading is a form of natural-looking, semi-permanent tattoo artistry that is perfect for reconstructing, defining, extending, or filling-in over plucked or sparse eyebrows. It is designed to help people with lack of hair getting a 3D look of their brows to redefine the shape of face, this procedure will be enhance your natural beauty and recapture your youth.
by check-in our social pages and/or leave us a review, we are gladly give you

$5 discount

toward your service.
Contact us for the Best Advice Or
81637 US Highway 111 – Suite 3 & 4
Indio, CA 92201
Monday-Saturday: 9:30 AM – 7:00 PM
Sunday: 11:00 AM – 5:00 PM
*Our business hours are subject to changed during slow season